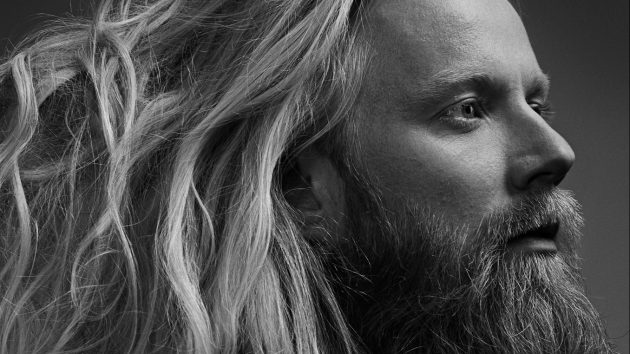 "Minør and Pionér" – Ein Interview mit Høgni Egilsson
Høgni Egilsson, Multiinstrumentalist und Komponist, sprach mit unserer Autorin Jacqueline Moschkau über die Bedingungen der Kreativität, über das Suchen und Finden der Liebe und über Züge.
Er war Mitglied der Indie-Darlinge Hjaltalín und GusGus bis er 2017 sein Debut-Album Two Trains beim Londoner/Berliner Label Erased Tapes veröffentlichte. Nach seiner Album-Release-Tour, während der dieses Interview entstand, ist Høgni nun zurück in Hannover und spielt Two Trains live mit Streichquartett am Samstag, 23. März 2019, begleitet vom hannoverschen Ensemble Orchester im Treppenhaus bei Feinkost Lampe in Hannover. Beginn 21 Uhr.
Hæ Högni. Nice to meet you.
Hæ!
You're a composer as well as a musician. You play the piano, the guitar and the violin, you sing, you compose—what of this do you like most?
I suppose I play the piano most, these days, because I got a very nice purple piano, which I cherish and like playing. I write, compose, but playing the piano is what I do every day. I wake up in the morning, have a cup of coffee and then I play the piano: I do some scales, try to play a jazz standard, write a song. In between I write some mails. But all in all, I try to play for two hours each day.
Is that more exercise, practicing or more chill out time, a smooth musical meditation for you?
Well, both. I am not so organized with my piano. Basically, I just play whatever comes to my mind.
What inspires you when you're composing?
Ummm … [long time thinking] You mean, what inspires me when I compose my music, what creates the music that I make?
Yes.
I guess, it's a special atmosphere. In my life either you're working as a songwriter or composer on your own and you put your vision into a certain organized format like a song or arrangement. And then—in terms of writing—you can also do it in collaboration with other musicians. From that I think it's the chemistry between people, a certain story or something like that. From my perspective, it's often a certain story I work with. It's a kind of foundation, a mind map, which I think of and lay down to work my way through from there. But just as often I work by feeling and improvisation. I watch where the melodies are going, what trail the melody is on and me as a composer try to catch that trail. It goes with me to some direction and then I have to fill in the blank spaces. Sometimes it feels like a puzzle or mathematics—something I have to solve.
Do you compose by writing or by playing?
It depends on what kind of music I am looking for. Different methods create different outcomes. I often start with the melody. And if the melody has a narrative, a story or development then I accompany that melody with harmony and rhythm. The melody itself can thereby come from a certain atmosphere or situation like a heartbreak or whatever. But basically, on a technical level composing is a kind of crafting and sculpturing. Even though, a good song or good music is so much more: it's so many elements and counter-narratives that come together in a big picture.
That all sounds quite technical. What about nature? Many artists used nature not only as a motive, a theme but as a source of inspiration. Do you go for a walk and write a song afterwards?
Oh, for sure. That's a very good idea. Going for a walk is always nice. If you go out and certain music comes to your mind and you record it on your phone for example. A lot of music is happening all the time—in every composer's head, I guess. When I feel inspired or happy while walking by a lake, melodies come by and so much music is in the air that I can feel it vibrating in my mind. Imagining, feeling the music is not the most difficult part. I think, the difficulty is to put it into the real work. Composing music by itself is very easy, but to write it, to produce it, to make and shape it—that needs time and discipline.
After your music projects Hjaltalín and GusGus you're now on your tour as Høgni, as yourself. What does it mean to you to do your individual and completely own music?
It's very interesting and scary at the same time. But all in all, much fun, because this music now is particular and a certain vision that I have been working on for quite some time. And I am very happy to see it coming to life on stage. The album is very complex in terms of instruments and sounds and how different worlds of sound somehow collide. So, to put it into a live setting was a difficult task, and I am happy having realized that now. Furthermore, on a personal level it's a dream coming true: After all I have released my own album. I play some concerts and collaborate with a record label which praises itself for doing music for music's sake. That's pretty exciting!
To summarize: You have found what you were looking for as an artist, haven't you?
[laughing] Yes, maybe. In a way, I have found what I've been looking for. But it's still life: It's a trail you have to take step by step. I haven't found something in sense of an ending. Since the album has been released, I feel like the atmosphere in my life has cleared up a bit. This music has hung over me for quite a while now. So, releasing it is a real freshener—meaning I have new space in my life now, which is open for unforeseen musical activity. That's something I am really excited about: What's going to happen next?! Definitely, I'll go more into my personal music world.
What kind of music will that personal music be?
I come from a classical background. So, I am very excited for working on non-vocal music and some film score or writing some cello suites …
Inspired by Bach?
[smiling bright] For sure!
What do you like about him?
About Bach? Um, I think the discipline, the complexity of the narratives. His music is like a big theater stage drama story, in which all is erupting at the same time and odd creatures come up speaking to you in different timbres. It's a very huge world that is always surprising, melodic, harmonic—it's just perfect to me. I love Bach. Maybe I feel about Bach that way, because my mother played a lot of Bach for me.
So, your parents are musical people, too?
My father is a jazz pianist. My mother is a teacher, but she loved Bach and played his music often on the stereo.
Back to your album: Why do you refer with the title of your new album to Minør and Pionér, the first and only Icelandic trains? What is the story behind Two Trains?
Well, I started with my collaborator Stephan aka President Bongo and the lyricist Atli Bollason. I was commissioned to create a quasi-theatre, musical, stage piece for an art festival in Iceland. Me and Atli were looking for a story to build a world around. At that time, we became pretty charmed by a special kind of social atmosphere. I'm talking about the time some when between 2012 and '13, which we felt was on the verge of some sort of transformation in society. So, we wanted to figure out if maybe every new millennium is a certain point when society transforms. We guessed that in each century something happened in the world at that time. We looked back: A hundred years earlier, in the beginning of the 20th century, in 1912 there was the First World War. All around in the art world there were these old systems colliding and falling apart. At that time, a new frontier was becoming more apparent. We felt like society was at the same point in the beginning of the 21st century. Well, and in the beginning of the 20th century also those two trains were built in Iceland: Minør and Pionér. They became a symbol for a certain renaissance—the industrialization of Iceland. Minør and Pionér were bringing Iceland into an era of modernity. They carried coal and marble down to the coast to build a harbor. And the fact that these two trains have always been the only trains in Iceland feels like a reminder of a bygone future. That's why the story Minør and Pionér became the foundation of the album itself.
If I get that right your new album is also about emotions, more concrete about the ability to feel, to have emotions.
I don't think that feelings or emotions are an ingredient of the story of the album. Of course, music itself is ignited by and is a product of emotions. Music itself contains feelings. Good music is certainly something that comes out of emotion as a true and honest human condition. But the album is a more holistic picture. There is a story woven around it. There are themes which come up here and there; for example, the male choir, the chorus, and the word breathe— 'anda' in Icelandic. And yes, the album has got a mythological underlining because it speaks about life and creativity. Still, it goes back to this idea about a new frontier, a new time, a new society, a new future. Certainly, there are some love songs as well.
… like the song Obnoxiously Sexual by GusGus, which is about a love affair and you sing: … love is a muscle of evil suggestion. So, what do you think about the tendencies of modern human beings to break up relationships hoping there will be something better, someone who fits better instead of putting some effort in love to work out like married couples have done during the last centuries?
Well, people become more and more independent. Concerning love, it's hard to foresee in which direction this development will lead. For I'm coming from Iceland I am very traditional regarding love. We Icelandic people think you can find true love and a companion and you should do so. It brings you content and satisfaction, when you stop searching all the time. Obnoxiously Sexual is a song about how that mindless mad search for lust and excitement gets you nowhere.
So, how do you find love then? Do you just have to stop searching or does the other person first of all has to fit like a puzzle so that you are able to stop looking for someone else?
I don't think someone who searches for love will find love. I think love will come to you. Only when you feel confident and in peace with yourself, you can be in harmony with another person. But I don't know. I have never been good with love relationships and for sure I am not a good marriage counselor; my friend can tell you. [laughing]
Have you ever felt lost?
[starts singing Crash] Then I'm lost and I'm cold and // There is void in the open // Just a sound and I'm broken … I have felt lost, yes. First of all, I think it's very important to feel lost. I don't think that anyone who is always secure and always in a comfortable and pleasant space can ever live a creative and exciting life. I think in order to gain creative, unforeseen, unimaginable things you have to get lost and become a wild. I have definitely been lost—personally as well as in my profession. Not that it had been fun. But in the end, it will mount and make up your whole life, soul and spirit—what will manifest in your life as well as in your art.
Takk. Thank you for that nice talk.
Takk. Thank you, too.